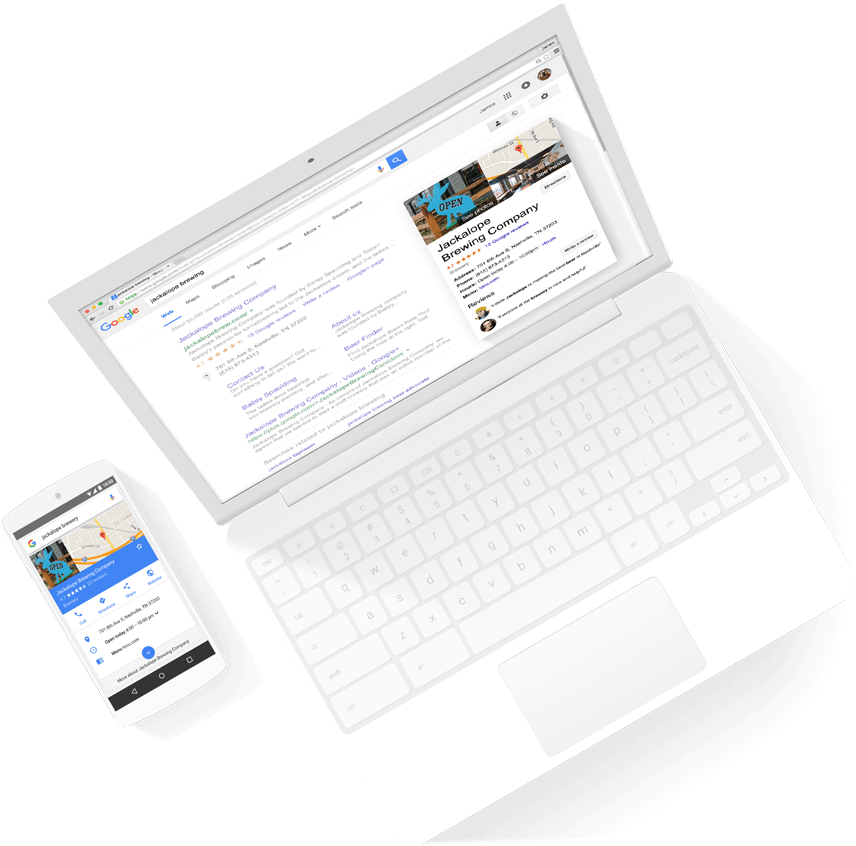 Search Engine Marketing (SEM) and Search Engine Optimisation (SEO)
Meerkat are highly experienced in online marketing & search engine optimisation, and offer a full professional service to our clients (with or without website design).
We have repeatedly delivered great results for our clients,(which in most cases, depending on what your site is for, means either more sales, more visitors, or usually, both).
By only utilising best practice and 'white-hat' online marketing techniques which help you stay on the right side of the law (meaning Google's ever changing ranking algorithms!), we can confidently offer to help you get significant SERP improvement and excellent results not only on Google, (aiming for top 3/4 of the first page of Google) but also on other main search engines like Yahoo, Ask, Bing) for relevant and important keywords, search terms and niche long tail keywords.
Go LOCAL or Go Home!..
With the increasing importance of targeted local search (Google My Business - formerly Google places - local search) for a number of businesses, we also know how to make your business or service stand out by online marketing to local geographic areas you want to promote your business in (marketing to your town, city, region or country as required) .
Search Engine Marketing is both an art and a science, and is an iterative process
..meaning that it's something which has to be constantly attended to in response to the changing sites of your competitors, changing ranking methodology of search engines and new trends in the market will affect your site's SERP (search engine ranking position).
Despite this constantly challenging environment, based on results achieved for clients who have implemented our advice, and let the science of the stats and site usability work for them, we can confidently state that our search engine ranking tools, methods and expertise combine both elements to your advantage and are second to none - don't take changes with your search engine optimisation - talk to us first about marketing your website effectively.
'search engine optimisation'…getting your site seen by the right people (where we come in)
We know that with SEO and SEM you're only as good as your latest results, and your ranking can be strongly affected by many variables like changes to your content, new competition for your product or service (naturally) and even changes in how the major search engines rate the relative importance of things like the quality and amount of incoming links to your site, relative importance of Headings, ALT tags or META tags in relation to their placement within your text, importance of targeted and researched keywords, navigation issues affecting search engine placement, use of Site Maps, Flash integration, etc.
This allied with our deployment of best of breed Web Analytics tools like Web CEO and Google Adwords Keywords Tools mean that by continually monitoring your site rankings for changes, we can rapidly respond and make any changes necessary to ensure your rankings are as high as possible at all times. Which means you don't have to worry - high search engine rankings, we have it covered! Contact us today to find out how we can rapidly & measurably increase your business through enhanced online marketing and search engine optimisation.
We offer full on and off page analysis and optimisation, and can setup, configure and train your staff on services such as:
Google Local/ Google My Business
Google Search Console (formerly Google Webmaster Tools)
Bing Webmaster Tools
Google Adwords & Google Adsense
The good news is, if you have retained us to do your online marketing, you don't have to keep up with these changes to stay at the top of the rankings - that's our job and we continually update our own skills, software and knowledgebase of search engine tools, software and strategies to ensure our clients achieve the best possible rankings.